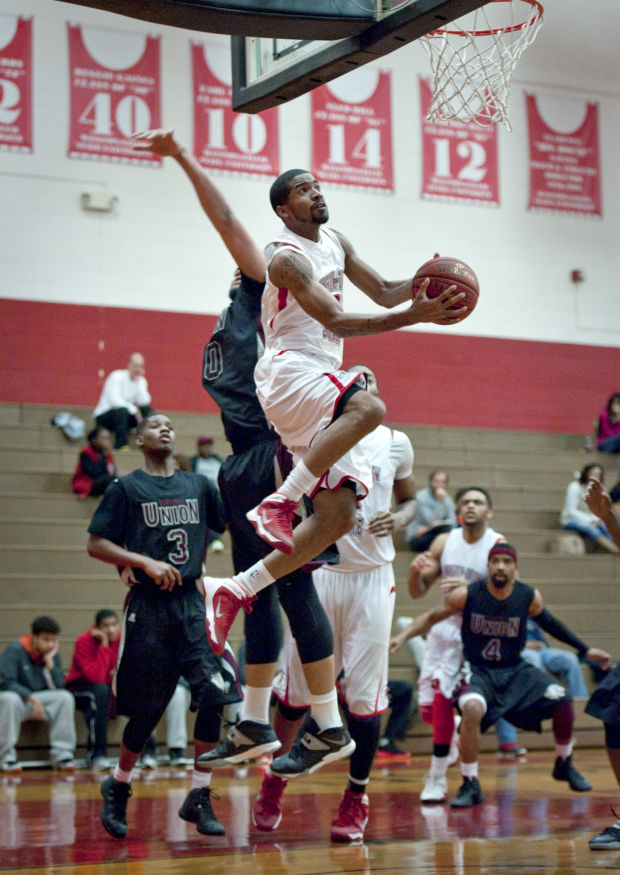 Marquez Jones says he's leaving Winston-Salem State. (Journalnow.com photo)
Earlier today former Winston-Salem State's Bobby Collins officially left to become UMES head coach. But he wasn't the only one who announced plans to leave the team. WSSU guard Marquez Jones, who finished second in the CIAA in scoring last season, says he's leaving the program as well.
Like to thank all of the fans and my teammates at Wssu for all the love def will be missed! But doing what's best for me and my family!
— Agent0⃣™ (@quez4_3) April 8, 2014
//platform.twitter.com/widgets.js
Jones averaged 20 points per game in 2014, his first season playing for WSSU. Unlike coaches, players aren't necessarily free to come and go as they please.
Perhaps Jones is serious, or maybe he's just reacting to Collins' departure.
Either way, things are really getting interesting.