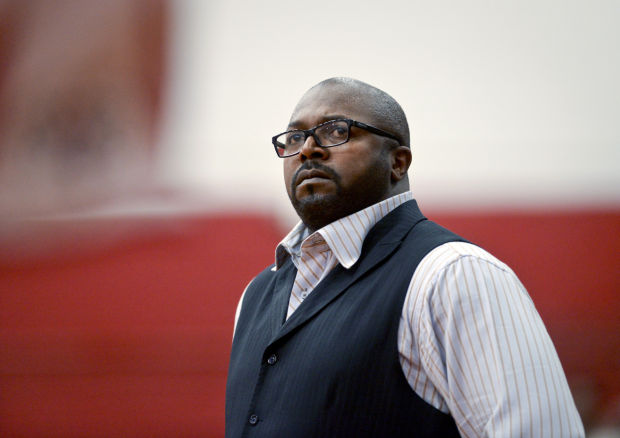 Bobby Collins is expected to take over at UMES. (WS Journal photo)
Add head men's basketball coach to the list of positions Winston-Salem State University will be looking to fill soon. Midmajormadness.com is reporting that WSSU head coach Bobby Collins will move to Maryland-Eastern Shore to take over that program.
Collins was reportedly being looked at by Coppin State and Delaware State as well as UMES.
This will be Collins' third stint as a Division I head coach. He compiled a 65-47 record at Hampton, leading the team to the 2006 MEAC Tournament Title. He resigned two days after his team lost in the NCAA Tournament, and came to WSSU shortly afterwards in the midst of a failed Division I attempt.
Collins led WSSU to the 2012 CIAA Tournament and three consecutive appearances in the NCAA Division II Tournament.
UMES is coming off a 6-24 season. It hasn't won a MEAC conference tournament since 1974.