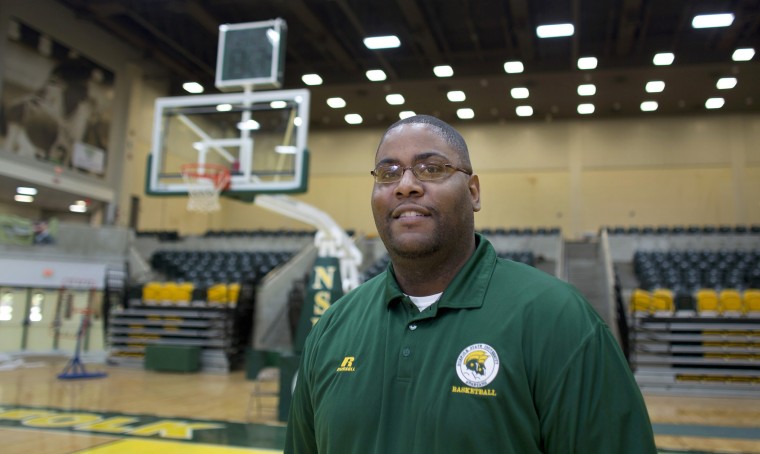 Robert Jones led NSU to a 19-15 season in 2014. (Hamptonroads.com)
Norfolk State may not have returned to the NCAA Touranment this year, but the work Robert Jones did in his first year as head coach didn't go unnoticed. Last week, Jones was nominated for the Joe B. Hall award, given to the top first-year coach in Division I basketball. 
Jones was named interim head coach last spring after Anthony Evans left for Florida International. The team finished 19-15, tied for third in the MEAC with an 11-5 conference record. The Spartans made it to the semifinals of the MEAC Tournament before bowing out to eventual champion North Carolina Central.
Jones had his interim tag removed in February. Last month, he led NSU to its third-straight postseason appearance as it was selected to the College Insider Tournament.
Jones was the lone HBCU coach on the list. The winner will be announced at the Final Four.