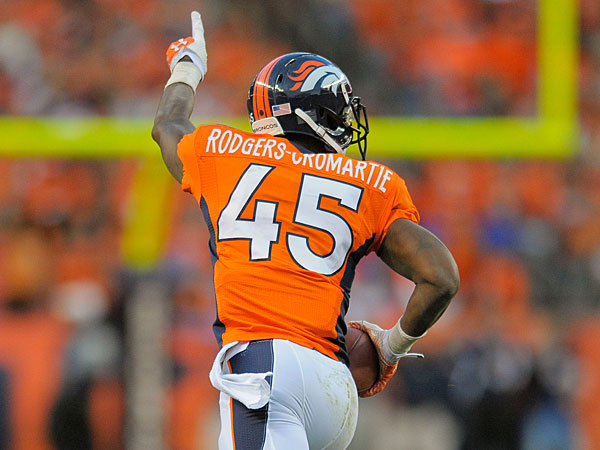 After a year out West with the Denver Broncos, Dominique Rodgers-Cromartie is back in blue and white and NFC East-bound. The former Tennessee State standout signed with the New York Giants on Monday.
Giants beat out Jets to sign Dominique Rodgers-Cromartie in a 5-year deal worth $39 million http://t.co/cgN6aTjO8l
— New York Post (@nypost) March 18, 2014
//platform.twitter.com/widgets.js
Cromartie picked off three passes last year for Denver, helping the team make a Super Bowl run. He has 24 interceptions for his career. Cromartie currently holds the distinction as the last HBCU player to be drafted in the NFL Draft's first round after being selected 16th overall in the 2008 Draft.