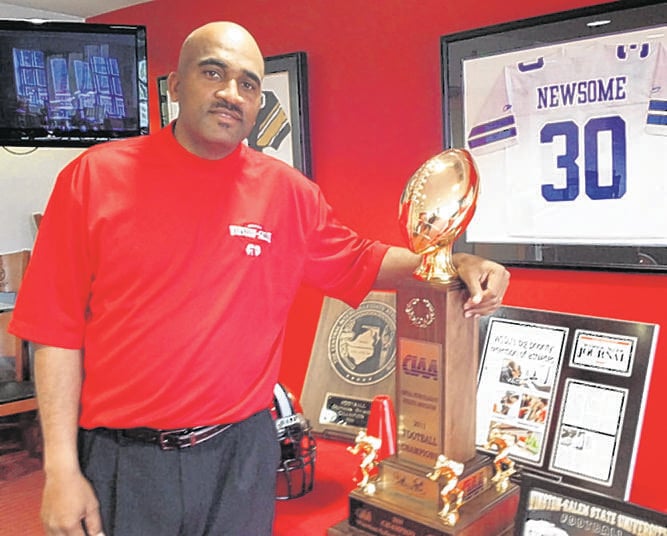 Connell Maynor is reportedly leaving Winston-Salem State, possibly for Hampton. (WS Journal photo)
It looks like Connell Maynor's long-rumored departure from Winston-Salem State is finally a reality. Greensboro's WGHP reported Tuesday morning that Maynor was leaving WSSU after a successful four year run at the Division II school.
Per the Winston-Salem Journal's John Dell, Maynor is headed to Hampton. Hampton confirmed the Maynor's hire via news release. Sources say his new contract is worth $250,000 per year. 
"I know that Hampton is not only known for having great athletic programs but also outstanding academics and that is something that I want to help that I ensure continues," Maynor said. "I want to continue that Standard of Excellence that Hampton is and has always been known for so I am ready to get things going."
Maynor revitalized the football program at WSSU, turning a team that went 1-10 in 2009 to the national runner-up in Division II by 2012. He was 45-6 in his tenure, winning back-to-back CIAA championships and undefeated regular seasons in 2011 and 2012.