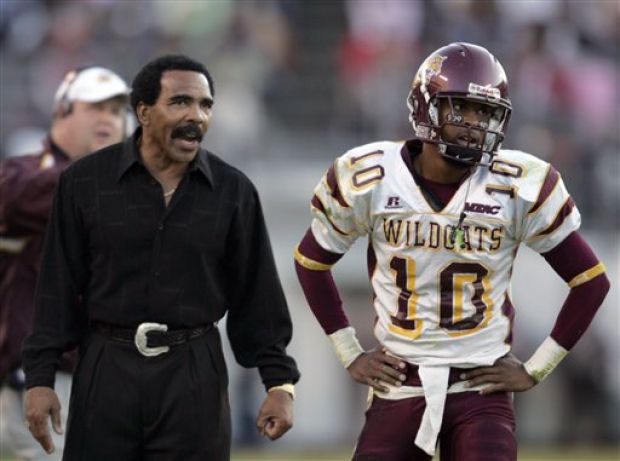 Former Bethune-Cookman coach Alvin "Shine" Wyatt has been named interim head coach at Edward Waters. 
Less than four years after coaching what appeared to have been his last game as head coach, former Bethune-Cookman coach Alvin "Shine" Wyatt is back in the lead role at another Florida HBCU. Wyatt was named interim head coach of Edward Waters College on Tuesday afternoon according to the Florida-Times Union.
Shine Back!: Hail Wildcats~Bethune-Cookman Football Fan Forum (http://t.co/HxLbtFj95u) shared the following link: http://t.co/U1honxSPNY
— Pure IANtertainment (@Mile25tone) October 23, 2013
Wyatt, who had been the team's defensive coordinator, replaces Brad Bernard, who was winless in seven games this season. According to athletic director Johnny Rembert, Wyatt will at least finish this season at the NAIA school, but may stick around longer.
"Right now, Alvin is the interim coach," Rembert told the Times-Union. "The opportunity [to be the permanent coach] will be there. Let's see how the last four games go."
The 65-year old spent over a decade at BCU, guiding the Wildcats to a 90-54 record as head coach. He was fired in 2009, but later awarded a breech of contract for nearly $771,000.