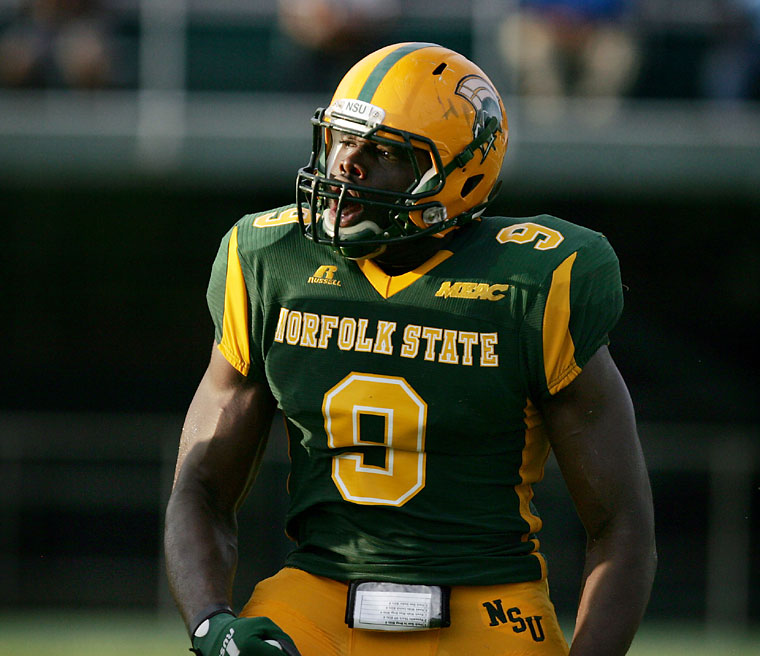 Former Norfolk State linebacker Jamal Giddens signed as an undrafted free agent with the Green Bay Packers.
Despite a standout career that included a MEAC Championship and national accolades, Jamal Giddens did not hear his name called out during last week's NFL Draft. But the former Norfolk State linebacker will get his chance to make a pro squad, and keep the same colors. Giddens has accepted a mini-camp invite with the Green Bay Packers. He will report to mini-camp on May 9.
s/o to @dark_horse757 @rampagee9 & Jamal Giddens my old maury team mates I'm proud of y'all boys them stone workouts paid off lol
— WEIRDO (@WhiteBoY_NicK) April 29, 2013
After a standout career at Maury (VA) High School, Giddens started his college career at Liberty. He left the school after one year, returning to Hampton Roads to play for Norfolk State. He helped the team come up with its first-ever MEAC championship in 2011, leading the squad in sacks. Last season, Giddens was one of the bright spots for the Spartans as they fell to the middle of the pack in the conference. Giddens was named Division I (FCS) Defensive Player of the Week by NCAA.com after recording four-and-a-half tackles for loss, including two sacks in Week One against Virginia State. He finished his final season with 45 tackles, including 8.5 for loss.
//platform.twitter.com/widgets.js